Mulch Services in Estero, FL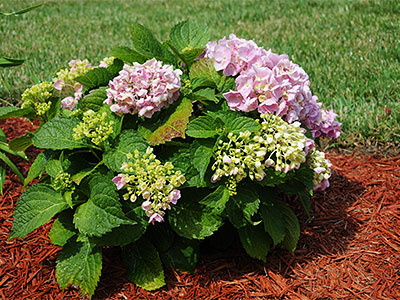 When it comes to your property's exterior, you really only get one chance to make a good first impression. And nothing adds to your home or businesses' curb appeal like a beautifully landscaped lawn. So if you're looking for mulch services for your front yard, backyard, or garden, we are the company to come to.

Rooted Landscape is a full-service landscaping company with over 8 years of experience in the industry. While we are based out of Estero, we cater to customers in and around Boca Grande, Bonita Springs, Cape Coral and Captiva. We have also handled a large number of residential landscaping projects for customers across Everglades City, Fort Myers, Fort Myers Beach, and Golden Gate, Immokalee, Lehigh Acres and the surrounding areas.


The Benefits of Mulching
Regardless of whether you need commercial or residential mulching services, we can provide you the best solutions. There are a number of benefits to mulching such as:


Moisture Retention - Mulch reduces water evaporation rate from the soil in your landscaping and the plants and will look greener & healthier.
Less Weed Growth - When you mulch the landscape, it doesn't provide too much scope for weeds to start growing in the soil. It also improves the health of the plants which helps keep weeds at bay.
Improved Soil Temperature - Spreading landscape mulch is one of the best ways to reduce the overall soil temperature in your landscape. Not only does it protects the soil from the sun's rays in the summer, but prevents the frost from impacting the soil in the winter.
Nutrient Source - Natural mulches such as cedar/pine provide nutrition to the soil. When they break down, they provide nourishment to the soil and improve its structure as well.
Opt For Natural Landscape Mulches
We recommend the use of various natural mulches such as cedar mulch, cypress mulch, pine needle mulch and cocoa bean hull mulch.

At Rooted Landscape, we understand the importance of maintaining a terrific-looking exterior. Our mulch services are designed to keep your outdoor areas looking their best while providing the foundation for decorative flowers, vegetable gardens, and more.

We go out of our way to keep our rates reasonable without ever skimping on quality or service; and we'd be pleased to add you to our list of satisfied customers. When you want the best residential or commercial mulching services, Rooted Landscape is the company to call. We aim to provide excellent solutions at the most reasonable mulching cost. Feel free to call at 239-287-9143 and discuss your project details with our experts. You can also send us queries via this online form.
We Provide Services to the Following Cities, Towns and Surrounding Regions of FL: