Residential Landscaping in Estero, FL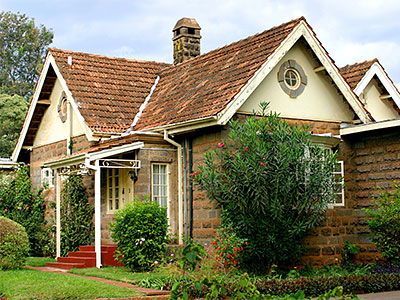 When you consider getting your front and backyard designed, you know that you would need the services of a credible and well-established company that would be able to create the kind of ambience and look you want on your property.

Rooted Landscape is a full-service landscaping company with over 8 years of experience in the industry. While we are based out of Estero, we cater to customers in and around Boca Grande, Bonita Springs, Cape Coral and Captiva. We have also handled a large number of residential landscaping projects for customers across Everglades City, Fort Myers, Fort Myers Beach, and Golden Gate, Immokalee, Lehigh Acres and the surrounding areas.

We understand that residential clients have very different expectations from commercial clients. They like to be very closely involved with the project and have very specific ideas about what they want the landscape to look like. This is why we make every effort to work closely with you to provide solutions that will be right in line with your needs and budget.


Different Residential Landscape Features
While we keep your ideas central to the design efforts, our experts will also provide inputs of their own, so your landscape looks great, is functional and sustainable too. There are a range of services that go into designing and installing residential garden spaces, such as:


Softscaping - We understand that you want to create a very unique look on your property and our experts provide various planting options; you can choose from different types of perennials and annuals. We can design and install flower beds as well as potted plants as required.
Sod Installation - Most homeowners like to get a lawn installed on their property. We can provide the kind of seed or sod lawn you want. The upfront cost of a sod lawn is slightly higher compared to a seeded lawn, but many customers prefer the former option as it is an instant lawn solution.
Hardscaping - Masonry features are a part and parcel of every landscape and we can design and install these for you as well. We can install pavers; build retaining walls and garden steps as well as boundary walls, patios, decks, poolscaping and more.
Irrigation - We design and install custom drip irrigation and automatic sprinkler systems based on the expanse of lawn spaces and the types of trees and plants you have on your property.
Drainage - This is a very essential, yet often overlooked aspect of landscape installation projects. No matter how beautiful and well-planned your landscape, if it doesn't have the right type of drainage system, it will be at risk of flooding, which will harm the health of the plants, lawns and the condition of the masonry elements. We provide excellent drainage solutions and install a mix of French drains, culverts and open drains etc.

Aside from these features, we can also design and install fireplaces and fire pits, water features, large boulder settings and more. When you want the best residential landscaping services, Rooted Landscape is the company to call. We aim to provide excellent solutions at the most reasonable residential landscape cost. Feel free to call at 239-287-9143 and discuss your project details with our experts. You can also send us queries via this online form.
We Provide Services to the Following Cities, Towns and Surrounding Regions of FL: