Landscape Services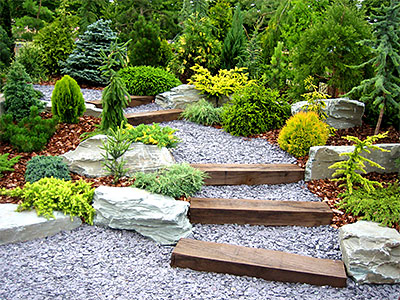 Rooted Landscape is a full-service landscaping company with over 8 years of experience in the industry. We provide a range of services such as:


Commercial Landscaping
Our company provides complete commercial landscape design, installation and maintenance services. We can provide the type of hardscaping, softscaping, water features, retaining walls, paving, patios, decks and edging and curbing you need in your commercial landscape. We install resilient and long-lasting features that add to the value of your property. Read More About Commercial Landscaping »


Residential Landscaping
The front and backyard on your residential property provides opportunities for you to relax with family and friends. But if you want to use these spaces optimally, they need to be designed and installed well. We provide excellent residential landscape design, installation and maintenance solutions. We can plan and build retaining walls, paved features, waterfalls and ponds as well as fireplaces and fire pits etc. Read More About Residential Landscaping »


Landscaping Design and Installation
We are the landscaping experts that provide custom landscape design and installation services to residential and commercial customers. We handle every aspect of the job and will conceptualize, design, install and maintain your gardens, yards and landscapes. We use resilient materials and excellent workmanship so your landscape stays healthy and looks good right round the year. Read More About Landscaping Design And Installation »


Lawn Maintenance
When you have a lawn on your property, you want it to look good and be well manicured and healthy. We provide custom lawn care solutions to commercial and residential customers and will mow, de-weed, fertilize, provide pest control solutions and re-sod the lawn as required. We also handle pre-emergent and post-emergent weed control applications. Read More About Lawn Maintenance »


Mulch Services
Mulch adds to the beauty and health of your landscape. It helps the soil retain moisture, deters weed growth and helps maintain a median temperature in the soil. There are a number of different mulches you can choose from and we will provide you all the information you need about the type of mulch that will be best–suited for your landscape. Read More About Mulch Services »


Tree Work
We provide excellent tree services such as tree pruning and trimming, tree removal, tree fungus control and stump grinding etc. With years of experience in this space we can provide you good advice on whether a specific tree in your landscape is unstable and has to be removed. If there is an ugly tree stump in your landscape from a previous tree removal project, we can grind the stump to the ground as well. Read More About Tree Work »


Irrigation Repair
We have experts that can handle all types of irrigation repair services; and can repair and replace automatic sprinkler systems and drip irrigation systems. If you have soaker hose installations on your property, we can repair those too. We use genuine spares in the work and complete the repairs efficiently and professionally. Read More About Irrigation Repair »


Sod Sales and Installation
We can provide you the type of sod you require for your landscaping project. Our experts will make recommendations based on the type of soil you have on your property, the climatic conditions in your area and the type of use the lawn will see. We also handle the sod installation as a standalone project or as part of a broader landscape project. Read More About Sod Sales And Installation »

Feel free to Rooted Landscape at 239-287-9143 and discuss your project details with our experts. You can also send us queries via this online form.
We Provide Services to the Following Cities, Towns and Surrounding Regions of FL: