Tree Work in Estero, FL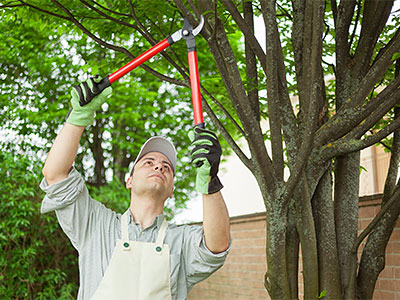 Every residential and commercial landscape has a certain number of trees (annuals or perennials). While trees are far more resilient than plants, shrubs and smaller flowering plants, they too require a certain amount of regular care and attention to thrive and stay healthy.

Rooted Landscape is a full-service landscaping company with over 8 years of experience in the industry. While we are based out of Estero, we cater to customers in and around Boca Grande, Bonita Springs, Cape Coral and Captiva. We have also handled a large number of tree work projects for residential and commercial customers across Everglades City, Fort Myers, Fort Myers Beach, and Golden Gate, Immokalee, Lehigh Acres and the surrounding areas.


Types of Tree Services We Provide
Tree care is a very specialized job and not something you can entrust to novices. We have vast horticultural experience and knowledge and this allows us to create custom tree care plans based on the types of trees growing on your property. Our company handles all types of tree services such as:


Tree Trimming & Pruning - This is a crucial component of any tree care contract. Our personnel will come in at regular intervals and prune and trim the leaves and branches of the trees on your property. This encourages foliage growth. If the green canopy of certain trees has grown excessively, that can prevent the sun's rays from reaching the grass and plants growing in the ground around the trees. We carefully thin the foliage without harming the trees in any way.


Pest Infestation Treatments - In the course of the tree trimming and pruning exercise, if our experts find any signs of a pest infestation in the tree branches, that will be treated appropriately, using organic pesticides. This helps keep your trees healthy and strong.


Tree Removal - Sometimes, the trees on your property grow in a very haphazard manner and start leaning towards your home's structure. This can prove to be dangerous. If a tree is growing too close to your home or commercial building, the roots can damage the foundation and impact the integrity of the structure.

In all these cases, the tree may have to be removed to prevent it from collapsing. Our tree care experts will check whether cabling and propping will help keep the tree in place; however, if it is found to be dangerous or unstable, they may recommend tree removal.


Stump Grinding - There are times when trees get uprooted in a storm or you may have got a tree felled but the stump is left protruding in the landscaping. This can be a tripping hazard and it impacts the aesthetic of the landscape too. We provide excellent stump grinding services and will ensure the tree trunk is ground to below the soil level. The wood chips and debris will be removed and disposed of responsibly.


When you want the best tree services, Rooted Landscape is the company to call. We use the best tools, equipment and techniques in our work and provide excellent solutions at the most reasonable tree work cost. Feel free to call at 239-287-9143 and discuss your project details with our experts. You can also send us queries via this online form.
We Provide Services to the Following Cities, Towns and Surrounding Regions of FL: