Irrigation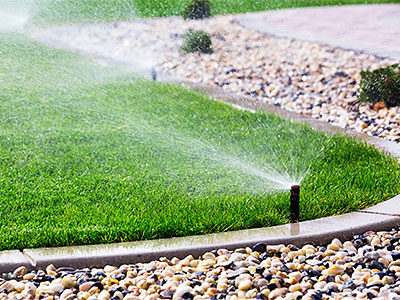 A number of features go into making a landscape and that includes things like hardscaping, landscaping water elements, fire elements and more. While all of these are important things, there are certain aspects that aren't so evident, but are probably even more important to the overall health and sustainability of your landscape and irrigation is one of them. Regardless of the type of plants and trees you have in your landscape, you need to ensure they are maintained well and receive water in the right quantities at the right times.

Irrigation and all the related aspects are a specialized job and companies like Rooted Landscape have perfected all aspects of it. They cater to clients in and around Estero, Bonita Springs, Cape Coral, and Fort Myers and have handled projects for customers in Naples, Leigh Acres, and Ave Maria; they have also built a strong customer base in North Naples, Orangetree and completed projects in Olga as well. The different types of irrigation services they provide include:


Drip Irrigation
This is one of the most water and energy-efficient irrigation solutions and is when used in conjunction with a sprinkler system becomes an excellent way to ensure all the softscaping in your landscape gets the appropriate amount of water. Drip irrigation is an installation that includes a network of pipes that have small emitters at specific intervals that deposit water at the base of the plants on your property. Since the water is deposited almost at the roots of the plants, they soil retains moisture and receives the water it needs; and there is no wastage of water.


Sprinkler System
If you have lawns on your property, it's a good idea to have a sprinkler system installed. It can be quite a chore to water lawn spaces using a garden hose. You can choose between a manual or an automatic sprinkler system and most property owners prefer the latter. These systems also have timers that can be set to get switched on at regular intervals for specific periods of time. This means, your turf will get watered regardless of whether you are at home or not as you don't have to be present to manually switch on and off the system.


Irrigation Systems
The type of irrigation system you use will be dependent on various factors like the type of softscaping on your property, the spread of the land as well as your budget and personal preferences. In most instances, landscapers use a mix and match of irrigation systems; and so drip irrigation may be used to water the plants, shrubs and hedges while the lawns may be watered using sprinkler systems' soaker hoses may be used to water some remote areas of the landscape.

When you are getting any kind of irrigation design, installation or even maintenance done, you need to make sure that you hire an expert and experienced landscaping company like Rooted Landscape for the job. This ensures you will have a properly designed irrigation system that is resilient, well-planned, well-designed and which adds to the value of your property.


"MORE ARTICLES"
Landscape Design
Landscape Maintenance
Landscaping
Lawn Care
Tree Services

We Provide Services to the Following Cities, Towns and Surrounding Regions of FL: