Lawn Care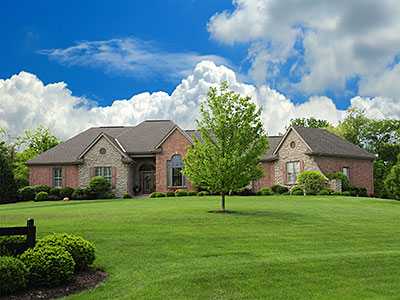 Anyone that has lawns in the outdoor spaces of their property knows exactly how much of effort and time go into maintaining these installations and mowing is only just one aspect of lawn maintenance; this means the task can get repetitive and time-consuming. The one way to avoid all this is to hire professionals for the job.

Lawn care is a specialized job and companies like Rooted Landscape have perfected all aspects of it. They cater to clients in and around Estero, Bonita Springs, Cape Coral, and Fort Myers and have handled projects for customers in Naples, Leigh Acres, and Ave Maria; they have also built a strong customer base in North Naples, Orangetree and completed projects in Olga as well. The different types of lawn care services they provide include:


Landscaping
Landscapes have a number of different installations and lawns are almost integral to gardens and yards. But these areas are exposed to the elements and have to endure climatic changes; and need to be installed with care using high grade materials. The work needs to be handled by expert landscapers that focus on quality as that adds to the longevity of your landscape. When you are looking for landscaping professionals hire someone that provide end-to-end solutions.


Lawn Mower
Lawn mowing is a necessary activity when it comes to lawn care; and when you hire a professional landscaping company for the job, they will include this in their plans. Most lawns need to be mowed every fortnight depending on the species of grass growing there and climatic conditions in the area. In addition to lawn mowing, the landscapers will also use manual methods of trimming the grass along the edges and tight spaces in a lawn installation.


Lawn Care Services
The company that provides you lawn care services will ensure that they build custom plans for your specific needs. The lawn maintenance plans include things like mowing, fertilization, pest control, re-sodding or re-seeding, aeration and more. With regular care and the use of high quality organic fertilizers and products, you will notice that your lawn looks stunning and remains healthy at all times.


Lawn Maintenance
Maintaining a lawn isn't an easy task and only skilled professionals that have been operating in the field for a very long time know what it takes to care for lawn spaces. They take into consideration aspects such as the species of the grass, soil and climatic conditions as well as the size and spread of the lawn. Keeping all these aspects in view, they will then design a landscape maintenance plan that suits your lawn and fits right into your budget. Healthy and well-maintained lawns not only stay looking good for a number of years, but give you outdoor spaces that can be used in a more functional manner.

When you are getting any kind of lawn care or landscaping job done, you need to make sure that you hire an expert and experienced landscaping company like Rooted Landscape for the job. This ensures you will have outdoor spaces that are resilient, sustainable, well-planned, well-designed and which add to the value of your property.


"MORE ARTICLES"
Irrigation
Landscape Design
Landscape Maintenance
Landscaping
Tree Services

We Provide Services to the Following Cities, Towns and Surrounding Regions of FL: