Landscaping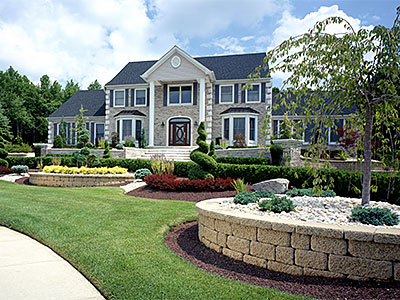 Landscaping creates a very distinctive look on your property if it is designed and planned well and installed using high-grade materials. This helps add to the beauty of the landscape, makes it more resilient and adds to the value of the property as well. But for all this to happen, you need to hire a good landscaping professional for the job.

Landscaping is a specialized job and companies like Rooted Landscape have perfected all aspects of it. They cater to clients in and around Estero, Bonita Springs, Cape Coral, and Fort Myers and have handled projects for customers in Naples, Leigh Acres, and Ave Maria; they have also built a strong customer base in North Naples, Orangetree and completed projects in Olga as well. The different types of landscaping services they provide include:


Landscape
Planning is the first phase of any landscaping project and at this point the designers discuss all your requirements and preferences provide plans and ideas of their own and give you a blueprint of the layout; they discuss material options and pricing before providing a cost estimate. Once you have approved the plans and quote, they will ensure the work is completed within the specified timeframe and budget.


Landscape Design
When landscapes are being planned, the professionals that are handling the job focus on the design aspect. This includes proper demarcation of spaces, ensuring that the styling of the features complements the theme and concept of the landscape and make sure that the materials recommended are strong and resilient. Designing is generally the first phase of the landscape project and a very important one, after which cost estimates will be drawn and the work completed on time.


Lawn Care
Most properties have lawns on them and with good reason. These installations lend an instant uplift to the space and even a small patch of lawn adds freshness and relief to the overall appearance of a landscape and balances out the masonry features in it. But lawns require regular maintenance and its best to hire the services of a good company for the job. They will design a lawn care plan for you based on the size of lawn the quality of the soil and the grass growing there.


Landscapers
Having a great landscape is a lot about making sure you hire skilled and experienced professionals for the job. While it isn't difficult to find local professionals that provide these services, you need to look for a company that offers end-to-end solutions such as design and planning as well as installation and complete maintenance services. This is one way to be assured your landscape looks and functions well and is long-lasting.

When you are getting any kind of landscape design, installation or even lawn care done, you need to make sure that you hire an expert and experienced landscaping company like Rooted Landscape for the job. This ensures you will have outdoor spaces that are resilient, sustainable, well-planned, well-designed and which add to the value of your property.


"MORE ARTICLES"
Irrigation
Landscape Design
Landscape Maintenance
Lawn Care
Tree Services

We Provide Services to the Following Cities, Towns and Surrounding Regions of FL: