Landscape Maintenance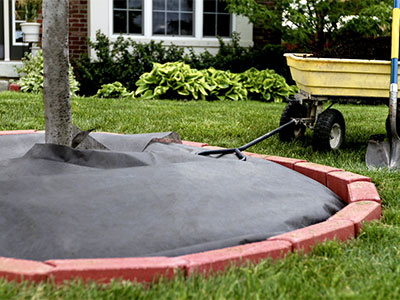 Getting your landscape planned, designed and installed by experts is only one part of your landscaping project and once you have gotten all the softscaping and hardscaping installed, you need to ensure they are maintained well; that is the only way you can be sure that your landscape stays healthy and is sustainable.

Landscape maintenance is a specialized job and companies like Rooted Landscape have perfected all aspects of it. They cater to clients in and around Estero, Bonita Springs, Cape Coral, and Fort Myers and have handled projects for customers in Naples, Leigh Acres, and Ave Maria; they have also built a strong customer base in North Naples, Orange tree and completed projects in Olga as well. The different types of landscaping maintenance services they provide include:


Lawn Care
The lawn spaces on your property help add to the beauty and freshness of your property. But all types of grasses require regular maintenance and care; while many property owners do mow their lawns themselves, there are a number of other aspects that go into lawn care. A professional landscaper will be able to devise a custom lawn care plan, which ensures your garden gets the attention it needs; and you grass will continue to stay lush and green for a long time. These plans typically include mowing, trimming, fertilization, pest control as well as aeration, re-sodding or re-seeding.


Landscaping
Your landscaped spaces will stay looking great only when they are designed and installed well. Aside from this, they need to be maintained well too and this is why you need to hire the services of expert landscapers. These companies design landscaping plans that work well for your needs, allow you to make optimum use of the available space and look stunning too. Landscaping professionals will also make sure that good materials are used in the work and that the maintenance work is done with regularity.


Lawn Maintenance
The lawn spaces in the outdoor areas of your property are the backdrop of your home structure and they need to be maintained well if you want the grass to stay in good health and look green. These lawns need regular attention and it's a good idea to hire the services of a well-established company for the job. Professional landscapers will ensure that your lawns are fertilized with regularity and that the pest control work is done on time.


Lawn Service
A landscaping company will also provide you the lawn services you need. They will ensure that the plans they design are built specifically for your property and take into account aspects such as the size of the property, type of soil and grass, etc. You can choose from weekly, monthly, quarterly or annual plans based on your specific needs.

When you are getting any kind of landscape design, installation or even lawn care done, you need to make sure that you hire an expert and experienced landscaping company like Rooted Landscape for the job. This ensures you will have outdoor spaces that are resilient, sustainable, well-planned, well-designed and which add to the value of your property.


"MORE ARTICLES"
Irrigation
Landscape Design
Landscaping
Lawn Care
Tree Services

We Provide Services to the Following Cities, Towns and Surrounding Regions of FL: