Tree Services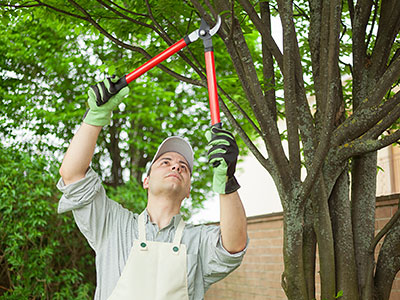 Every landscape will have a certain number of trees. These softscaping features add beauty to the smallest of gardens and yards, provide shade, help reduce dust levels and reduce the temperature in your immediate environment. However, you need to choose the trees with care so have them installed by experts and then make sure that they are maintained well.

Tree care is a specialized job and companies like Rooted Landscape have perfected all aspects of it. They cater to clients in and around Estero, Bonita Springs, Cape Coral, and Fort Myers and have handled projects for customers in Naples, Leigh Acres, and Ave Maria; they have also built a strong customer base in North Naples, Orangetree and completed projects in Olga as well. The different types of tree care solutions they provide include:


Tree Care Services
This is a very broad term that can include a variety of services such as tree trimming and pruning, tree cutting, pest control, tree removal and stump grinding etc. Trees look strong and seem hardy, but they too need regular care and you should hire the services of a company that provides customized solutions. They will design plans based on your specific needs and the types of trees in the landscaping. They will also check whether you have fruiting trees and how old they are and more as the tree care plan will be designed based on these factors.


Tree Removal
Trees add beauty and shade to your property and you don't want to cut them down. However, they can sometime become damaged in a storm or a lightning strike and may collapse, or large branches may break. In some instances, trees become overgrown and start leaning precariously towards the house or commercial structure or their roots begin to grow very close to the foundation of the building. In all these situations tree removal may have to be considered and you should hire tree removal professionals for the job.


Tree Trimming & Pruning
There are times when trees grow in a haphazard manner, impact the views, obstruct natural light and breeze on your property. This is why it becomes necessary to get them trimmed and pruned with regularity. The professionals you hire for the job will provide you a tree trimming and pruning schedule based on the number and types of trees you have; this regular attention ensures the health and appearance of the trees is maintained.


Stump Grinding
There are times when tree removal isn't done in the right manner and the stump of the trunk gets left behind in the ground. Not only is this an eyesore, but it can also become a tripping hazard. Over time, this stump may begin to re-grow and that can mean an additional expense as you would have to hire professionals to cut and remove the new growth. A dead or rotting tree trunk can also attract termites and wood borers and affect the other trees and structures in the yard. A tree services company would be able to provide excellent, customized stump grinding services.

When you are getting any kind of landscape design, installation or even lawn care done, you need to make sure that you hire an expert and an experienced landscaping company like Rooted Landscape for the job. This ensures you will have outdoor spaces that are resilient, sustainable, well-planned, and which add to the value of your property.


"MORE ARTICLES"
Irrigation
Landscape Design
Landscape Maintenance
Landscaping
Lawn Care

We Provide Services to the Following Cities, Towns and Surrounding Regions of FL: